Overdose GALM Ver.2 2WD Chassis Kit
Overdose / OD2800 / GALM Ver.2 2WD Chassis Kit
Newly designed curved slide steering rack and rear suspension. This is OVERDOSEs confident work that has greatly improved the performance and finished with running characteristics that are easy for anyone to drive. Also available high spec version with many option parts.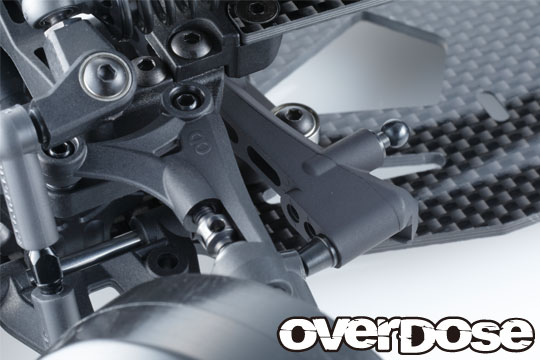 Curved slide rails use the same radius design of aluminum options. The ackerman ratio has been designed optimum ratio.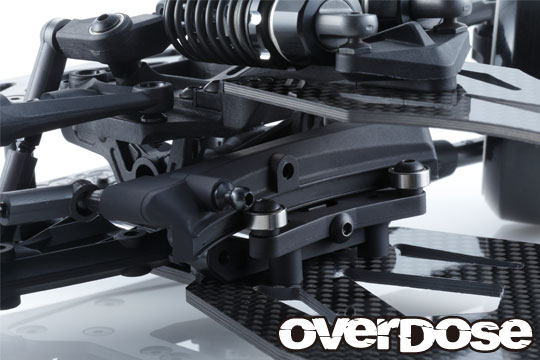 Specially designed Slide base. Smooth movement with a clearance adjustment function.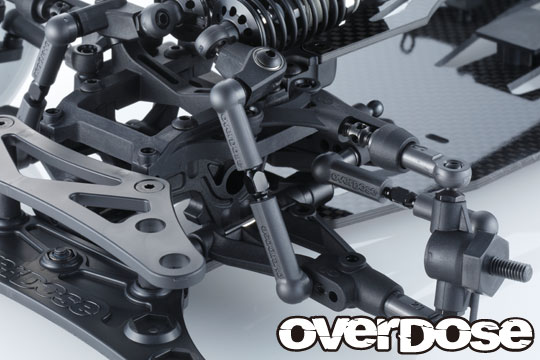 Uses a turnbuckle pushrod to enable accurate chassis ride height adjustment.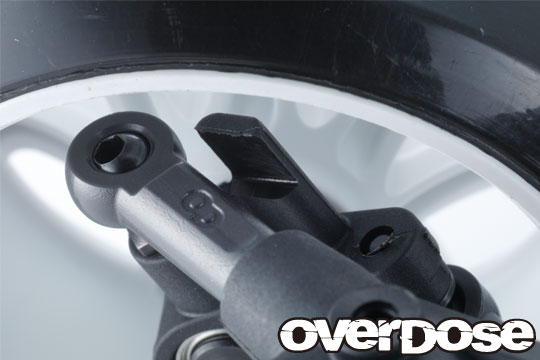 Update knuckle stopper. Increased steering angle preventing reverse steering.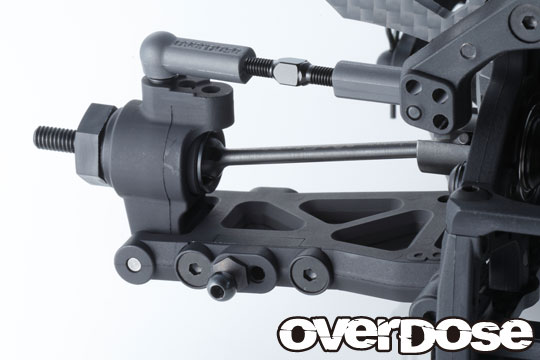 New rear suspension to improves traction performance and drift control. 4mm shortened suspension arm increased traction, deep drift angle and fast drift.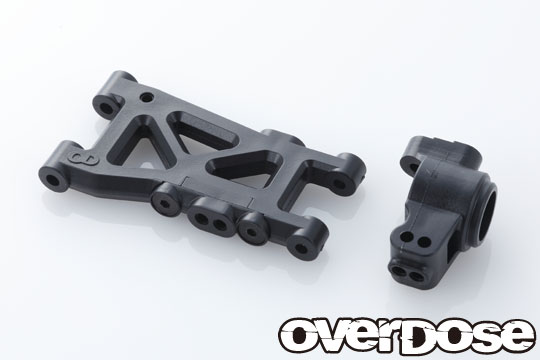 Designed two mounting positions for the upright and the suspension arm. Easy adjust chassis wide and camber angle. new designed shock lever ratio become increase road traction.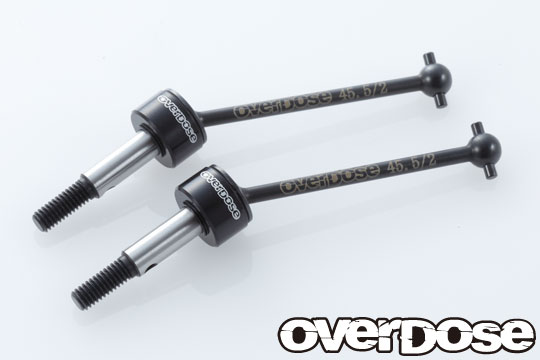 Update drive shaft length from 48mmto 45.5mm for new upright.
※Same axle shaft length for OD2277-9 AdjustableAluminum rear upright.
High Quality RWD Chassis with some nice steering angle. LOVE IT!