MST RMX 2.0 KMW EDITION 2WD 1/10 Drift Car ARR LIMITED / Color: Black
MST / 532175 / RMX 2.0 KMW EDITION 2WD 1/10 Drift Car ARR LIMITED / Color: Black
Specifications:
Wheelbase: 257mm
Width: 190mm
Drive Mode: RWD
Caster: adjustable  6 / 8 / 10 / 12 degree
Camber: adjustable  0 to -12 degree
Full Ball Bearing
Aluminium Hydraulic Damper Set
Features:
Equipped with the MST newest technology / highest performance / high quality/player needs as the KMW version benchmark, The new exclusive 3.5mm carbon fiber chassis and entirely up to 35 exquisite upgrade kits are applied.
It shows the ultra-high performance!
The car body is inlaidof an aluminum nameplate of a unique serial number to show the uniqueness of each car.
Every RMX 2.0 KMW is physically adjusted by the supervisor to ensure the best performance. 
The global limited edition RMX 2.0 KMW is on sale now!
**Test car. The part color may be varied from the launched version.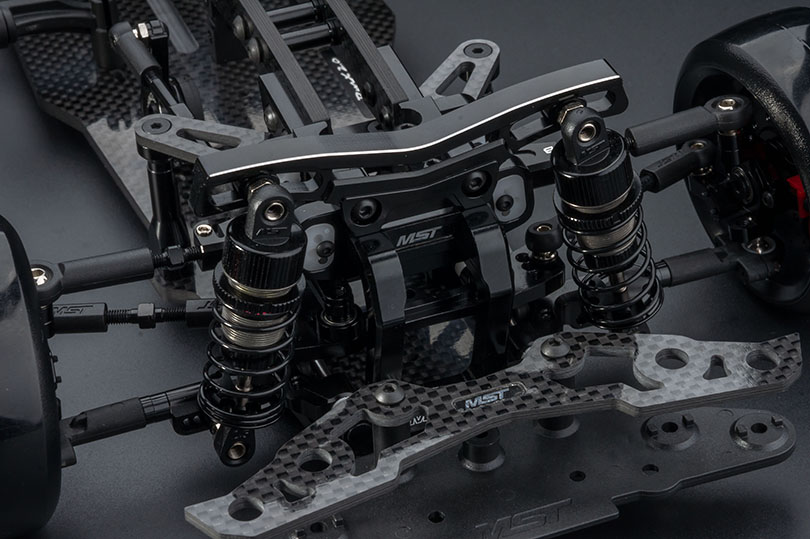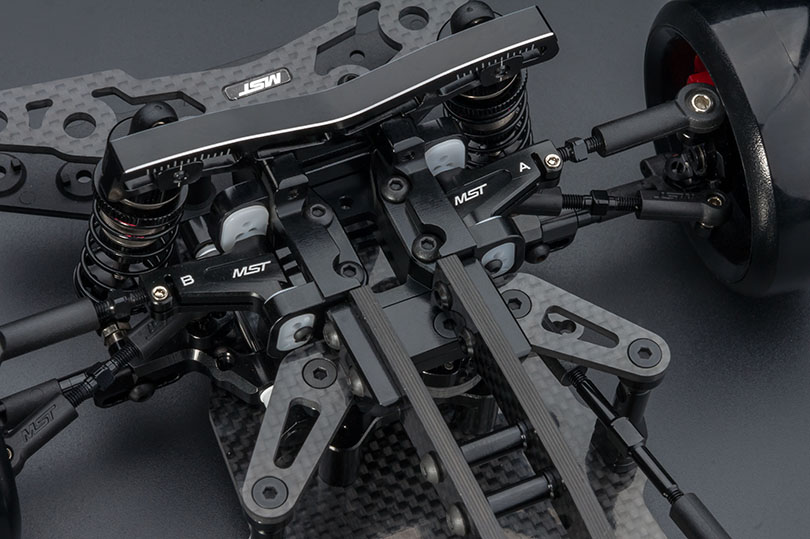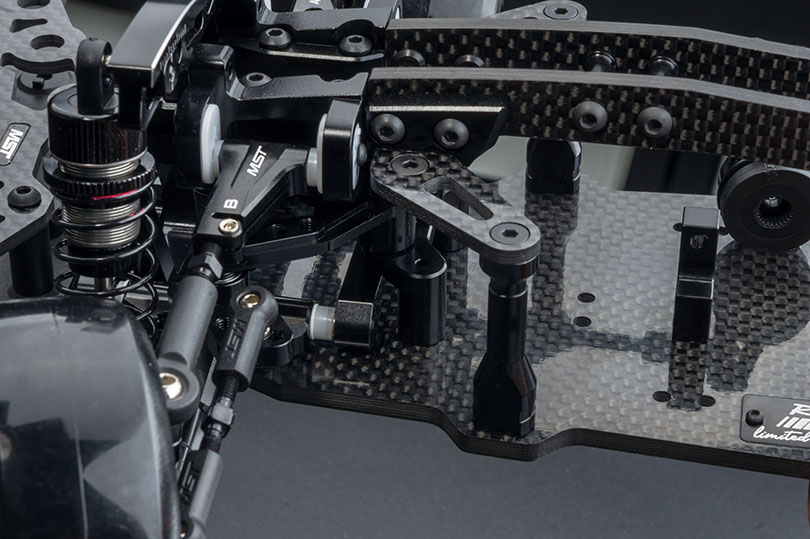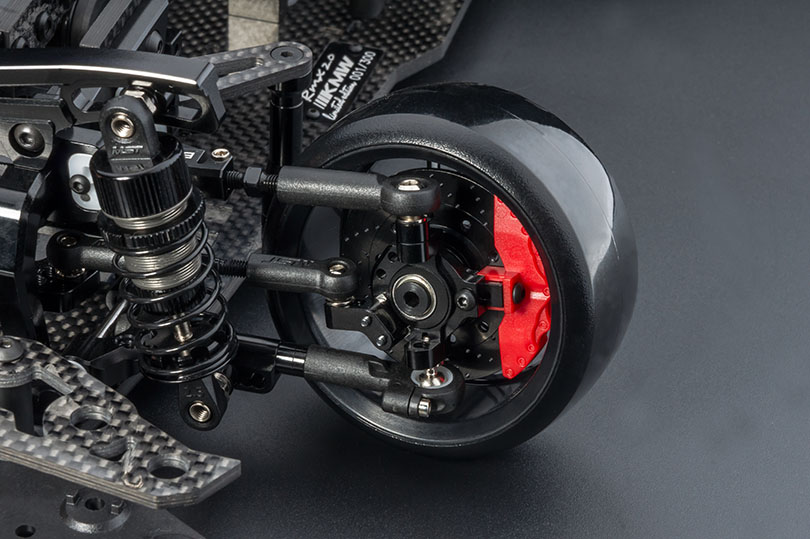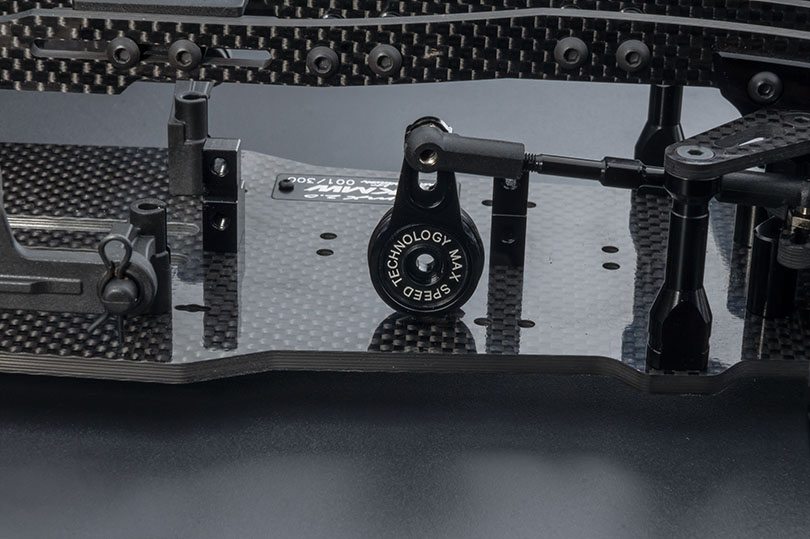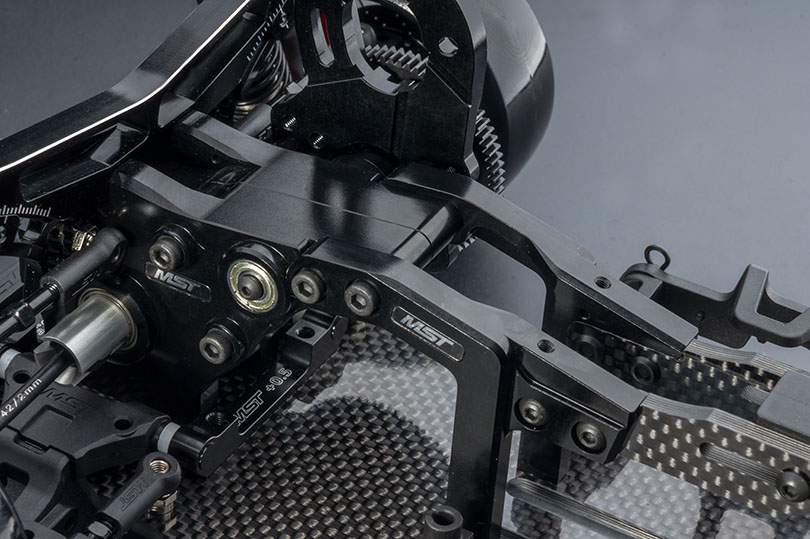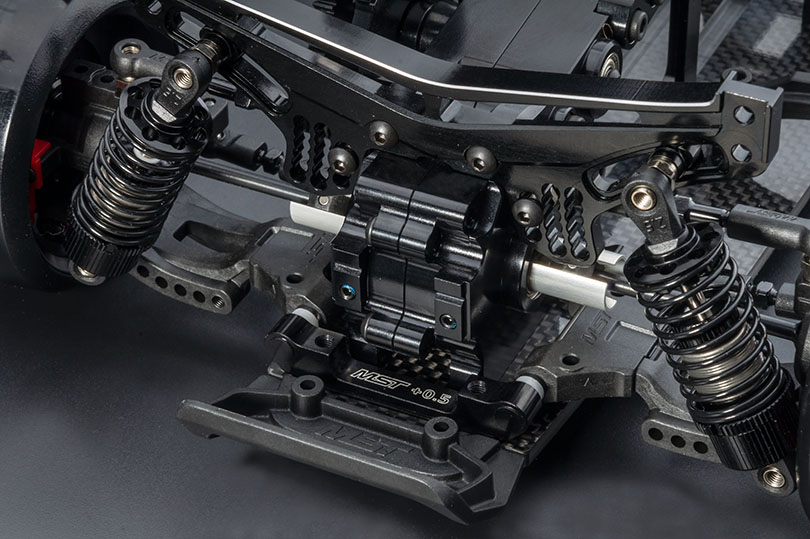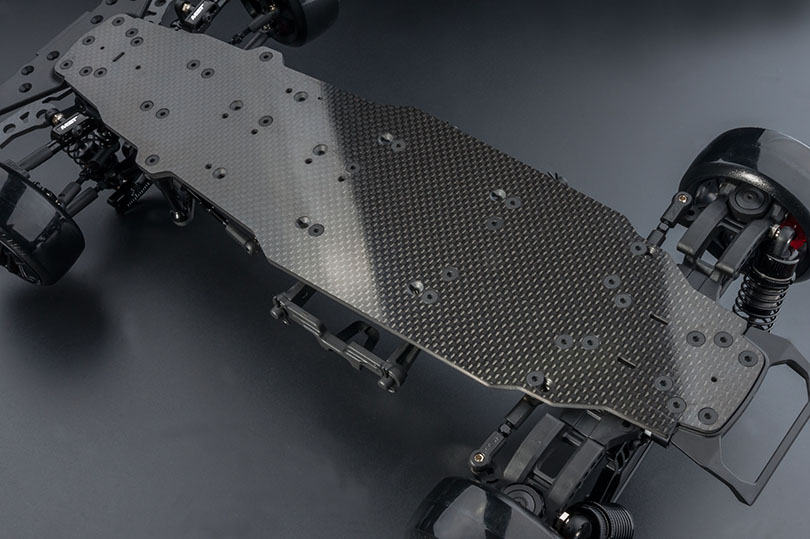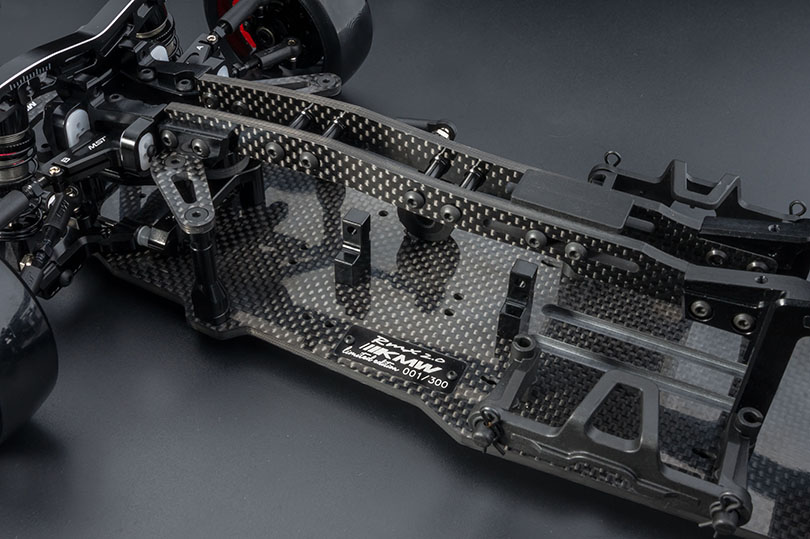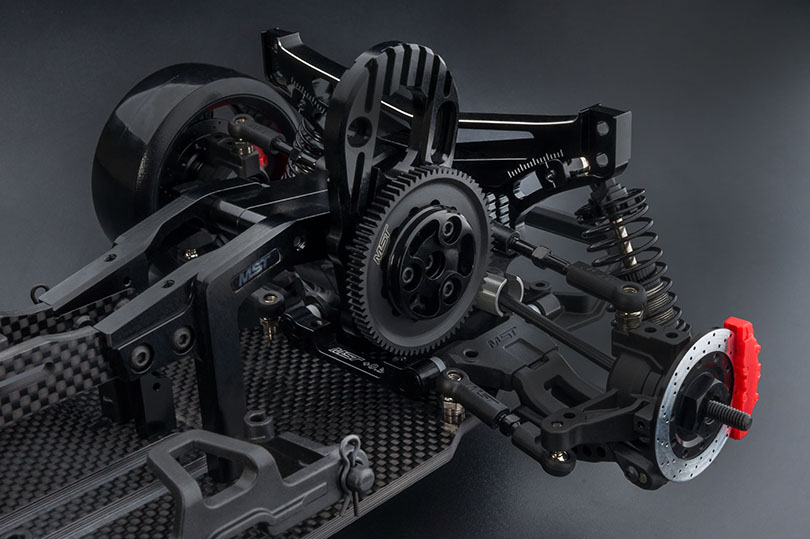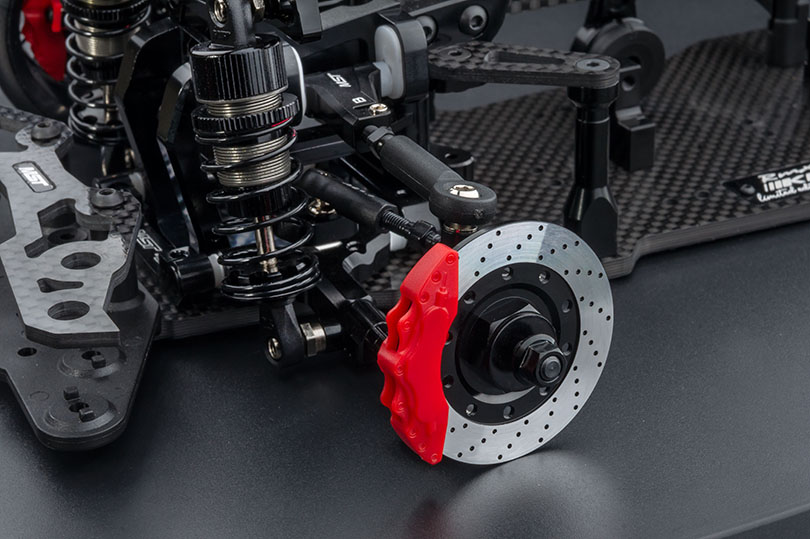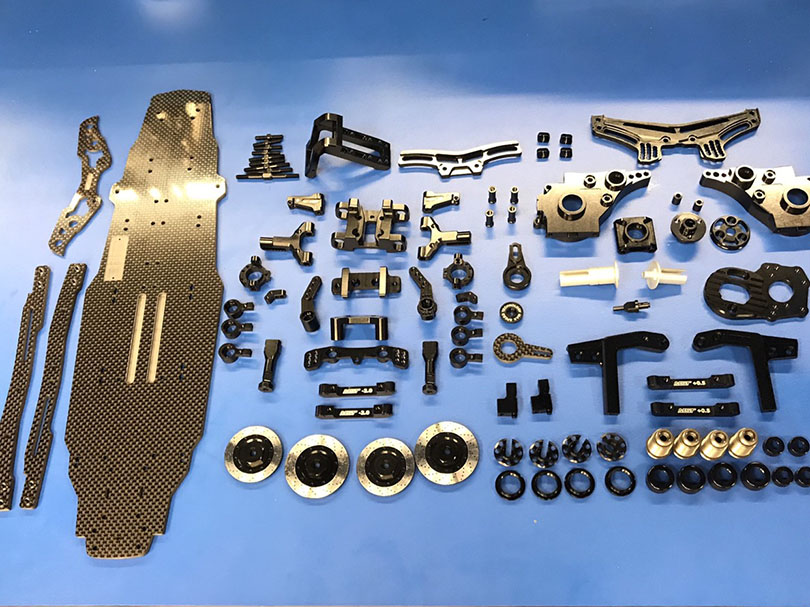 List of option parts equipped on RMX 2.0 KMW
NEW
KMW special carbon lower deck 3.5mm
LIMITED
KMW special aluminum number plate
210610
New Carbon bumper support 2.5 L
210580BK
RMX 2.0 Carbon upper deck 3.5 (black)
210577BK
RMX 2.0 Alum. front damper stay (black)
210578BK
RMX 2.0 Alum. rear damper stay (black)
210599BK
RMX 2.0 Alum. head mount (black)
210598BK
RMX 2.0 Alum. upper arm mount (black)
210601BK
RMX 2.0 Alum. adj. front connect mount (black)
210589BK
RMX 2.0 Alum. steering arm (black)
210590BK
RMX 2.0 Alum. steering joint plate (black)
210588BK
Alum. steering arm mount (black)
210575BK
RMX 2.0 Alum. upper arm set (black)
820117BK
Alum. front lower arm set (black)
820123BK
ATK Alum. upright (2WD) (black)
210492
Alum. wheel hubs 6mm (large brake disc shaped
210594
MB Rear suspension kit
210604BK
RMX 2.0 alum. rear gearbox (black)
210600BK
RMX 2.0 Alum. bevel gear mount (black)
210584BK
RMX 2.0 Alum. rear upper deck support (black)
210583BK
RMX 2.0 Alum. motor mount (black)
210429BK
RMX Alum. spur gear holder (black)
210461BK
RMX Alum. spur gear cover (black)
210520
RMX Rear shaft ball diff. set
820120BK
TR56 Alum. damper set (black) (4)
820046BK
Alum. damper retainer (lower type) (4) (black)
820127BK
Alum. 8-adjusting servo saver (black)
820125BK
Alum. servo mount (black)
820129BK
Alum. suspension mount (-2.0) (black) X2
820037BK
Alum. suspension mount (+0.5) (black) X2
210561BK
Alum. post M3X13 (black) X4
848075BK
48P Spur gear 75T (machined)
810007BK
Alum. reinforced turnbuckle 3X20 (black) (2) X2
810008BK
Alum. reinforced turnbuckle 3X25 (black) (2)
810010BK
Alum. reinforced turnbuckle 3X32 (black) (2)
810013BK
Alum. reinforced turnbuckle 3X44 (black) (2)