ABC Hobby Magnetic Stealth Body Mount for φ5mm Body Post (2pcs)
ABC Hobby / 69292 / Magnetic Stealth Body Mount for φ5mm Body Post (2pcs)
ABC Hobby 's magnetic stealth body mount system. Avoid using the body posts and holes that always are a down side on your high detailed RC Drift bodies. The magnetic connection makes it easy to mount and remove your body. 

The body mount set is available for a φ5mm and a φ6mm body post size. Also a separated body catch package is available to use more on more bodies. 

The magnetic body mounts have a round connector on the body post. This makes it easy to swivel and find a option to mount it on you body. 

You can make the fixation in your body stronger by using the polycarbonate protector. This will make the connection more firm.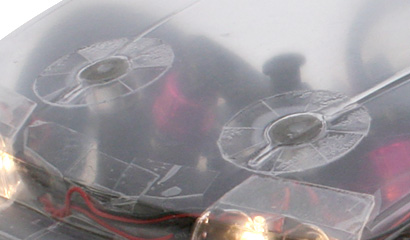 The mounting can be chosen in 2 options. A fixef or a slide type. For the fixed version use the included body clips. For the sliding type use the included pin. The sliding type wil lift the body when you hit a curb. So your chassis maintain a stable grip.

Because of the connection is metal you can also use the magnet stealth mount to transfer the power for your LED light kit. So you don't have to worry about you LED connector when mounting and removing your body.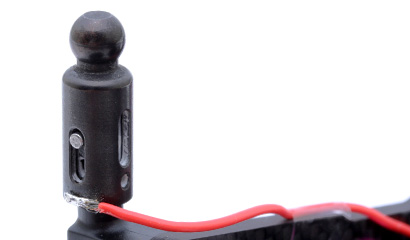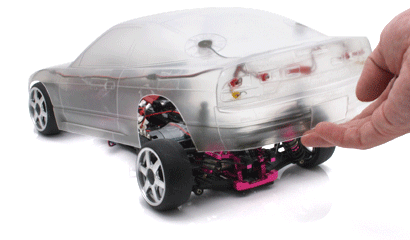 Set includes:
Set of 2 magnetic body mount units
double sided tape
2x polycarbonate protector
mounting hardware
Intallation manual (Japanese)