ABC Hobby 66803 - Attachment #2 To Make One-Via (Nissan 180SX 66137 + Nissan Silvia S13 66142)
ABC Hobby - 66803 - Attachment #2 To Make One-Via (Nissan 180SX 66137 + Nissan Silvia S13 66142)
ABC Hobby made this adaptor to allow you to make an One-Via front end conversion more easy. You need the front parts of the ABC Hobby Nissan Silvia S13 66142 and the rear of the ABC Hobby Nissan 180SX 66137.
You are able to use the left over parts to create a Sil-Eighty conversion by using ABC Hobby -
66802 - Attachment #1 To Make Sil-Eighty (Nissan Silvia S13 66142 + Nissan 180SX 66137)
 So you can make to conversion form 2 bodies!
How to use:
 
1. First cut the both bodies on the line of the front pannel and bonnet (hood) in this example the yellow marked parst are used to create an Sil-Eighty. But its the same technic used for the One-via.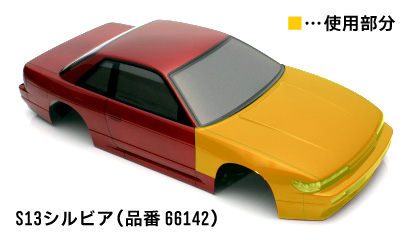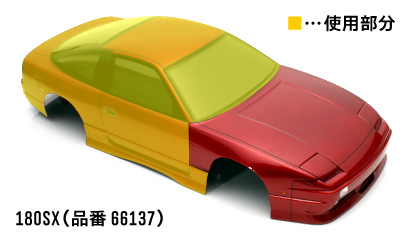 2. Cut the attachment piece. Agian the yellow marked parts are the parts you use.

3. First paint the body. and after you painted it use te attachment pieces to connect the both body parts together by using a special body glue.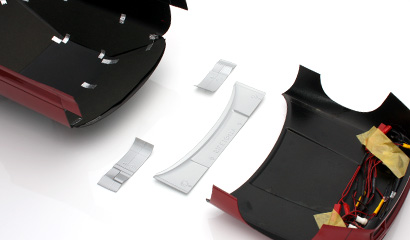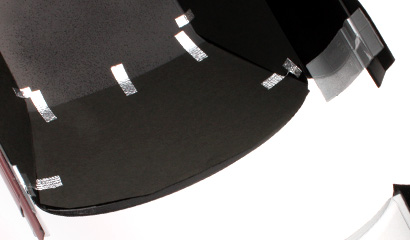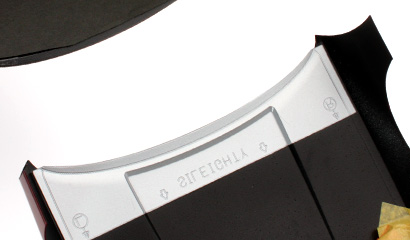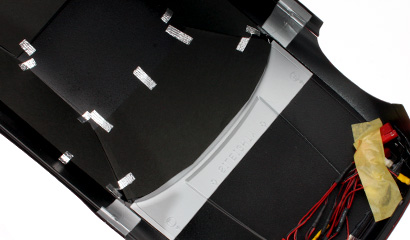 4. Finished result