MST FMX 2.0 LCG 2WD 1/10 Drift Car KIT
MST / 532191 / FMX 2.0 LCG 2WD 1/10 Drift Car KIT
Specifications:
Specification: 1:10 Drift Car 
Wheelbase: 257mm
Width: 190mm 
Drive Mode: RWD
Caster: adjustable 6/8/10/12 degrees
Camber: adjustable 0 to -12 degrees
Full Ball Bearing
Aluminium Hydraulic Damper Set
Features:
FMX 2.0 LCG
2020-05-25
Brand new 2020 revision
Revolution for the unique balance and control stability style of FMX 2.0!!
The newly designed aluminum motor mount lowers the center of gravity of the motor by up to 5mm than the last generation, which enhances the stability of control!!
The newly designed carbon upper deck is separated from the motor mount, increasing the torsion of the car body, reducing the height of the upper deck, and more dynamic and streamlined visual looks!!
- Newly designed aluminum motor mount
- Newly designed carbon upper deck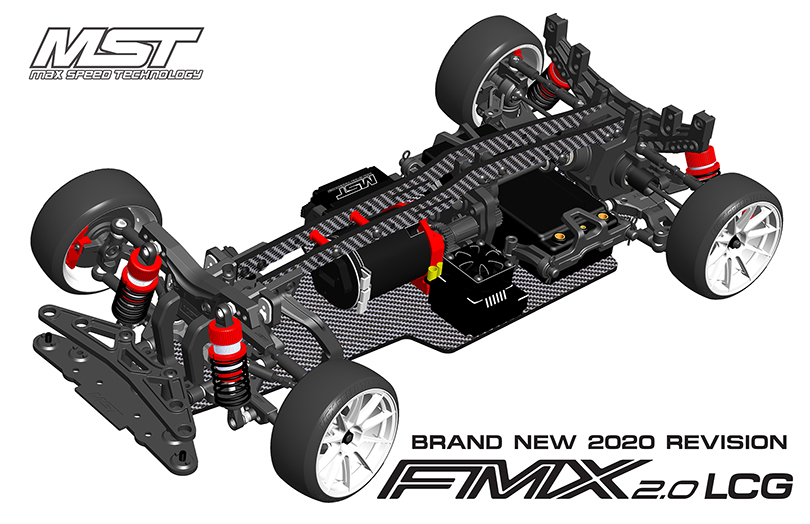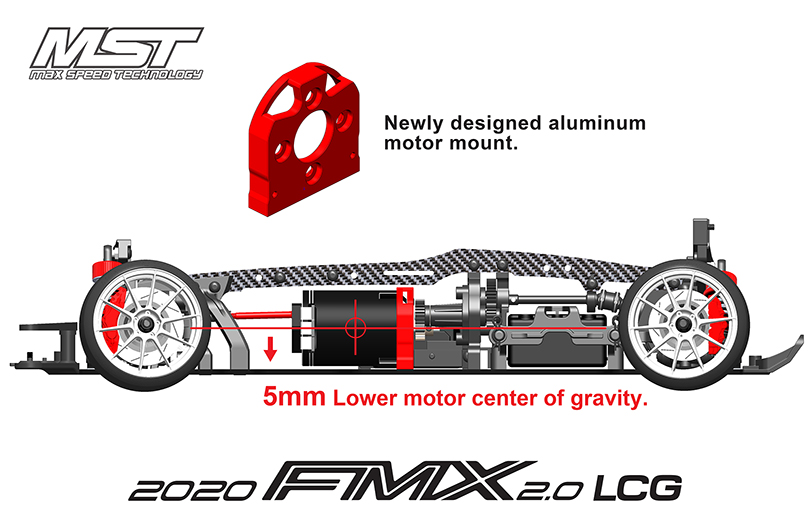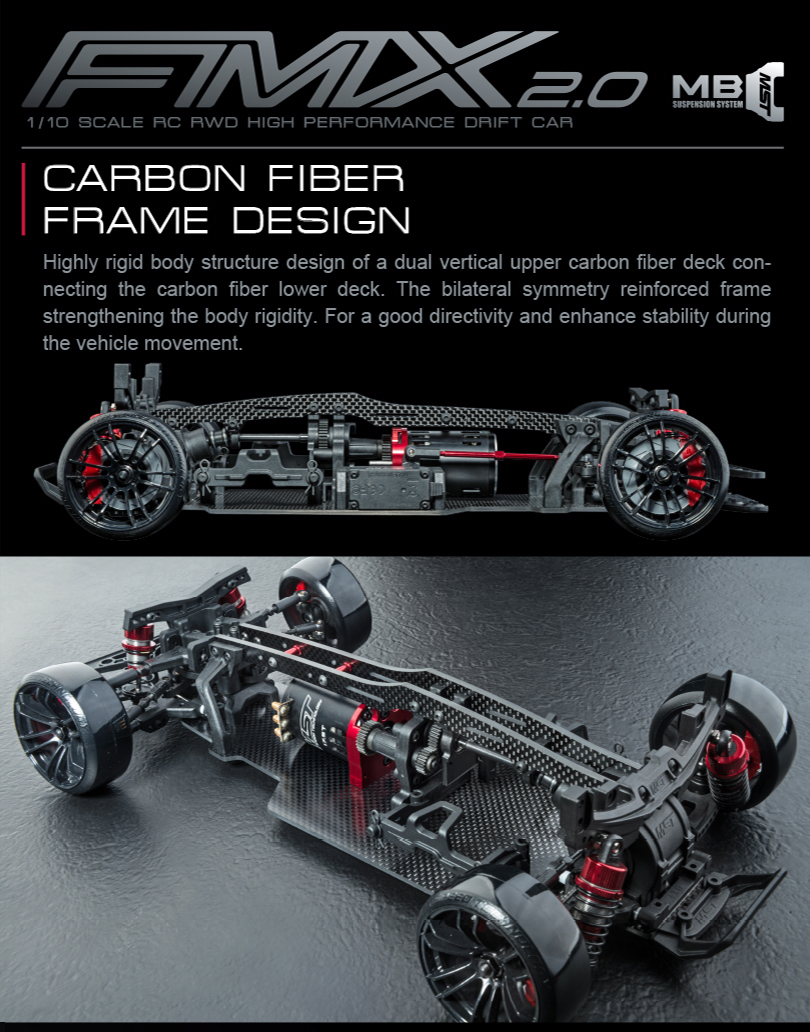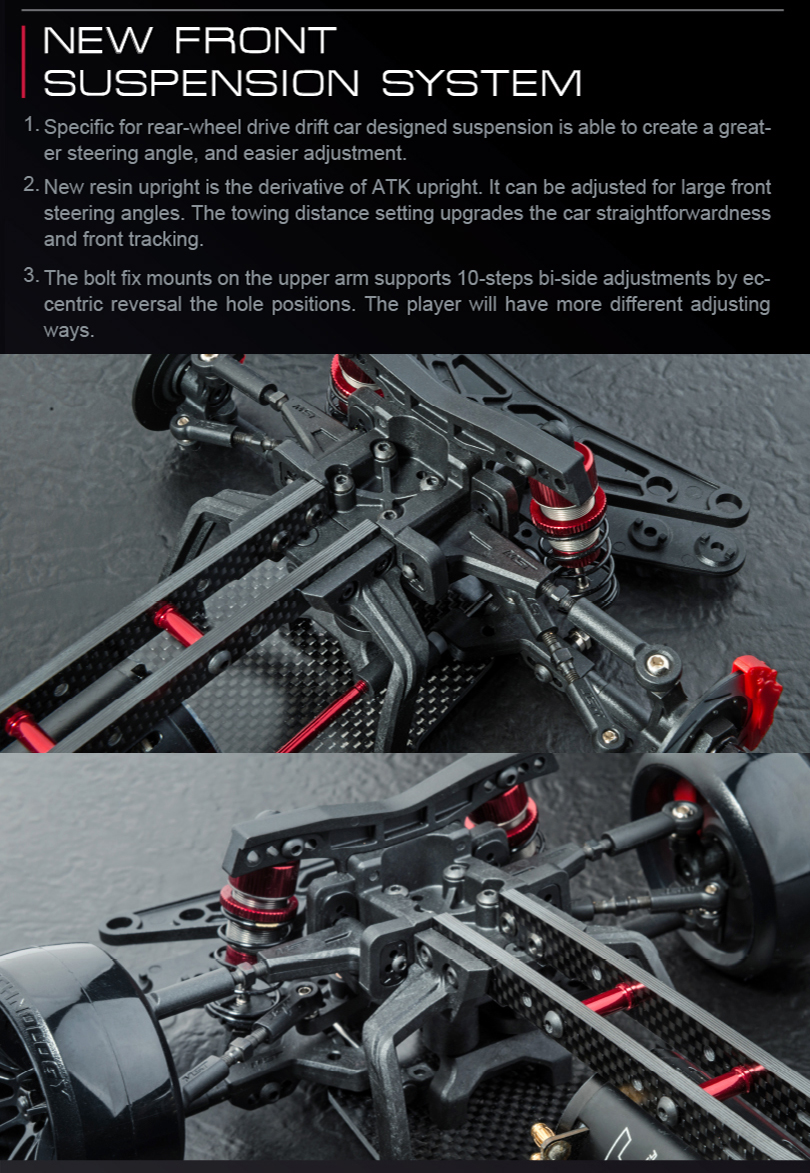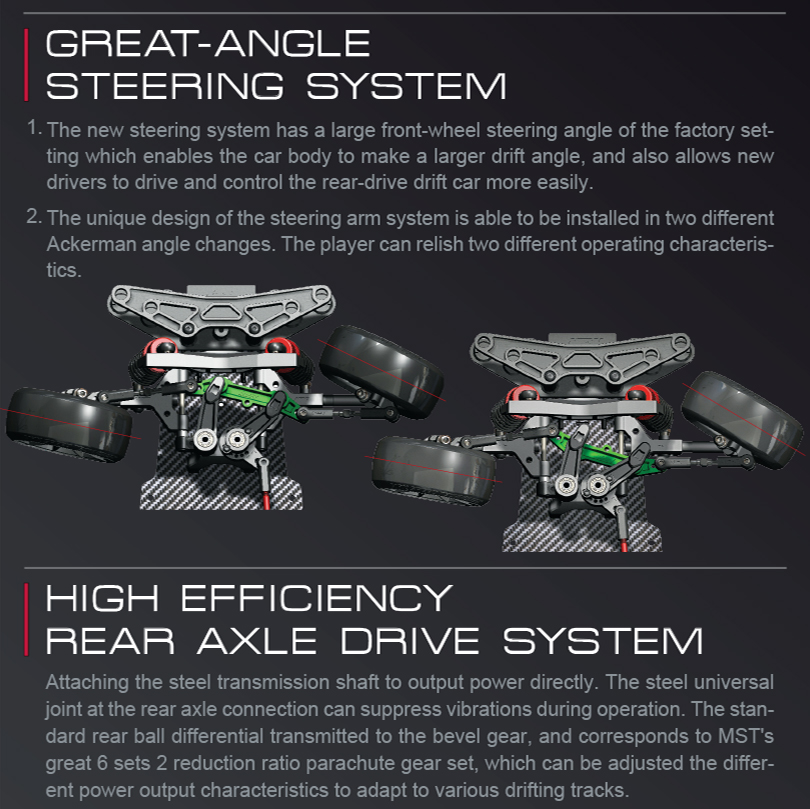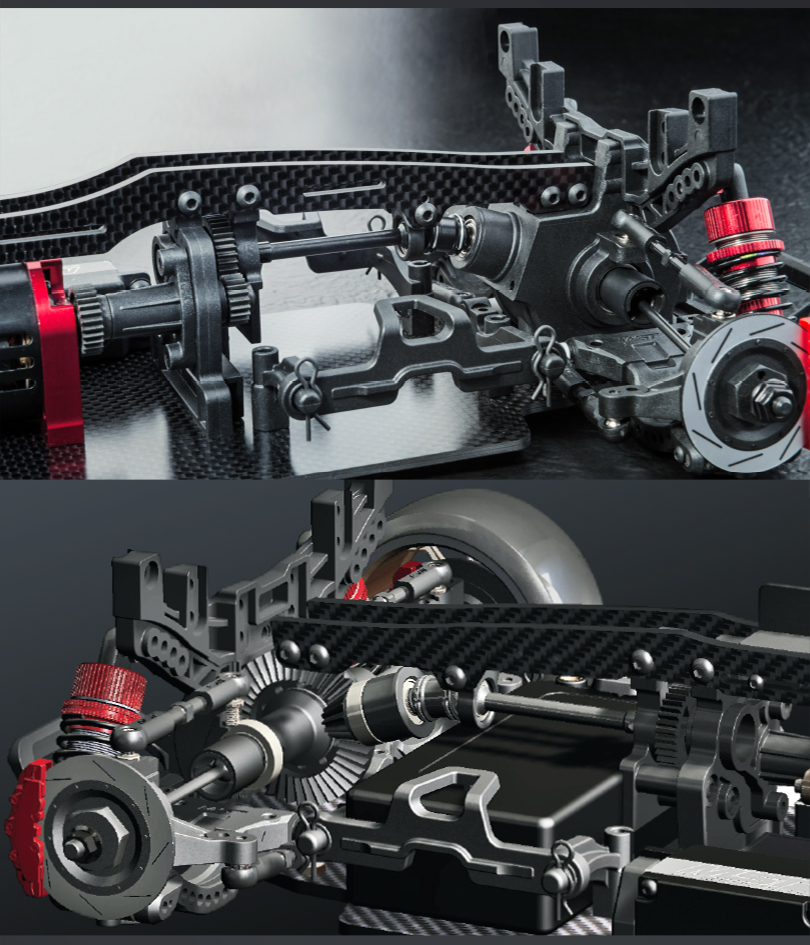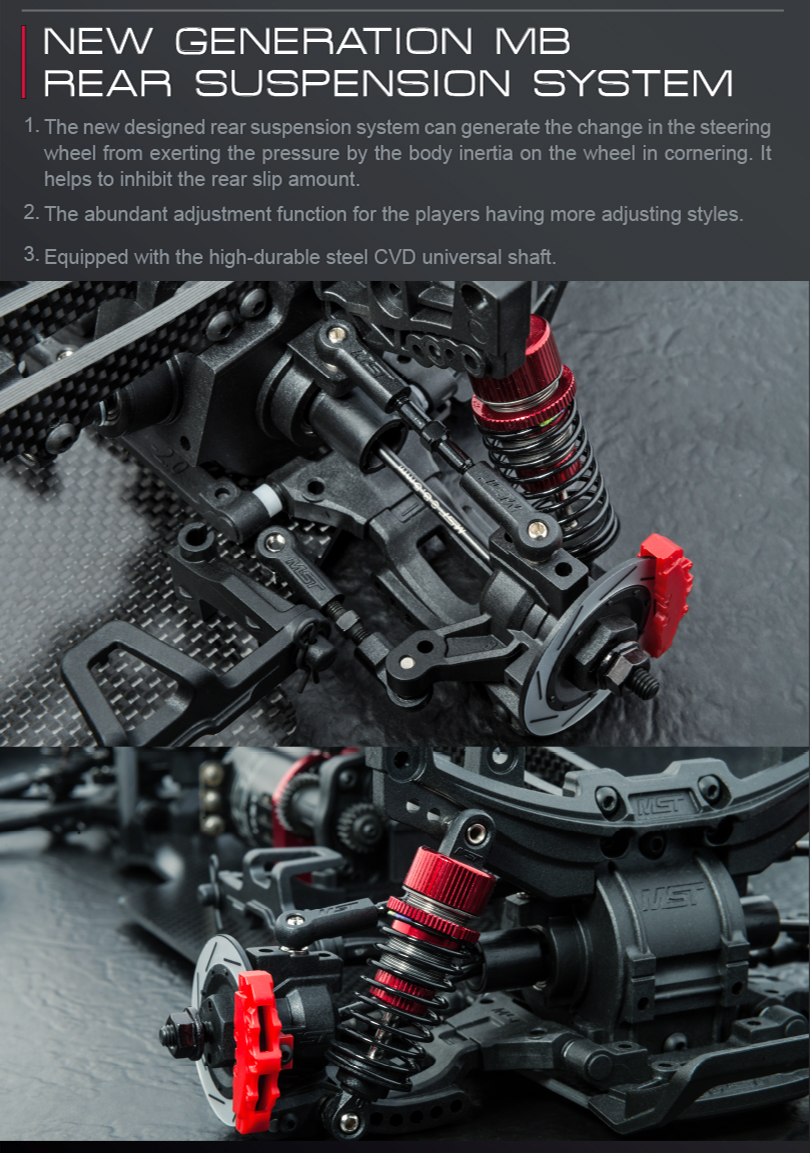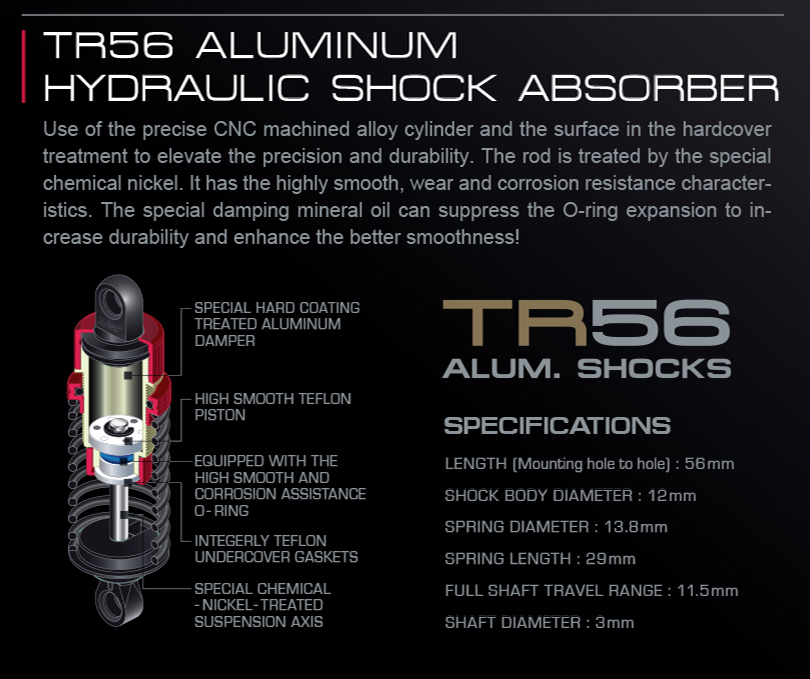 ● Middle motor mounts and centralized configurations.
● Carbon fiber chassis with dual vertical carbon fiber upper deck.
● New great amount front suspension system.
● Adjustable Ackerman angle variation in 2 sections of steering system.
● Front steering wheel base KPI at 6 degrees. - 0.5 towing distance of axle.
● Newly designed front upper arm inside seat supports 10-steps bi-side adjustments.
● Full dust-proof rear gearbox with the bevel gear shaft drive.
● Standard ball differential.
● Variable second reduction ratio of the rear axle in a total of 6 variable range of 1.78-3.82 (standard 3.82).
● Newly designed MB multi-link rear suspension system.
● Rear drive system equipped with the steel CVD drive shaft.
● Standard aluminum high smooth hydraulic damper set.
● Equipped with the high-smooth metal ball connectors.
● Standard equipping with the realistic car brake and caliper set.