MST FXX 2.0 S 2WD 1/10 Drift Car KIT
MST / 532183 / FXX 2.0 S 2WD 1/10 Drift Car KIT
Specifications:
Wheelbase: 257mm
Width: 190mm
Drive Mode: RWD
Caster: adjustable 12/14/16/18 degree
Camber: adjustable  0 to -12 degree
Full Ball Bearing
Hydraulic Damper Set
Features:
New integrated design of the MST development team inherits the centralized chassis configuration of the FXX 2.0 KMW center of gravity and the new great amount front suspension system closer to the real drift car. Using the system which is specific for rear-wheel drive drift car designed suspension is able to create a greater steering angle. Also introducedthe MB rear suspension system for more rear steering wheel changes.The retuned secondary reduction ratio optimizes the control of the throttle. The new generation FXX 2.0S is amazingly progressive.
The MST development team hopes to present more controlling fun to the players!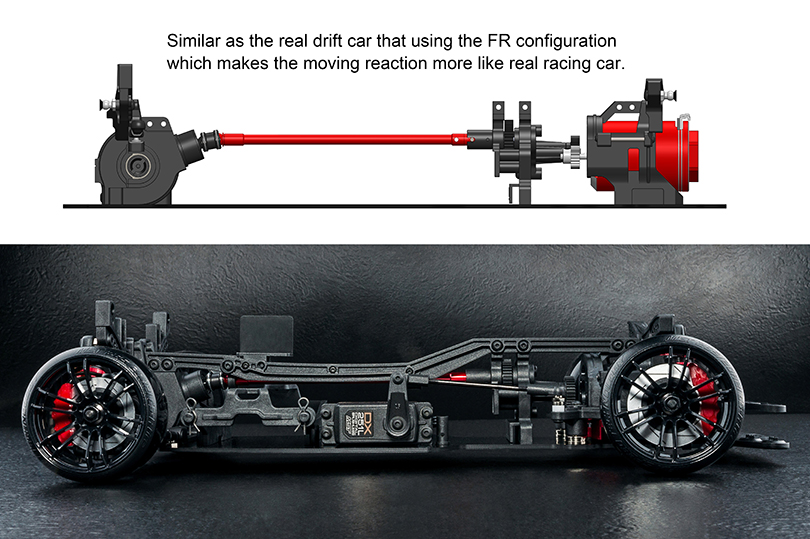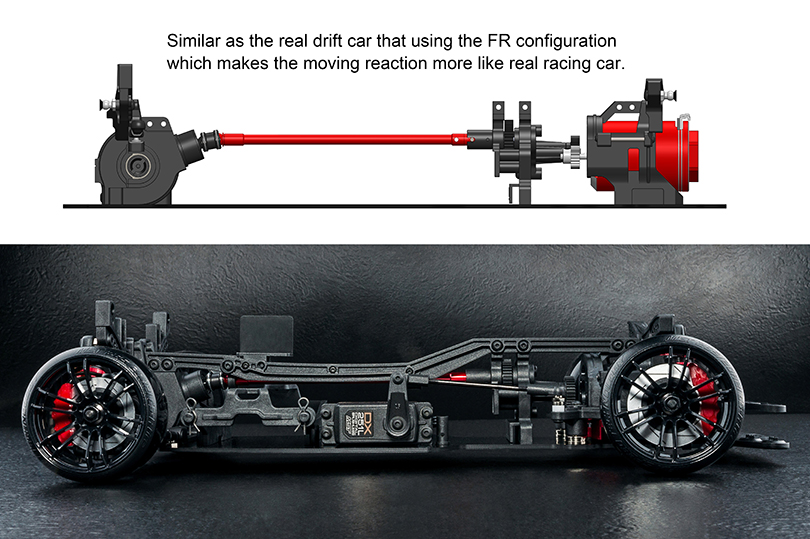 Similar as the real drift car that using the FR configuration which makes the moving reaction more like real racing car.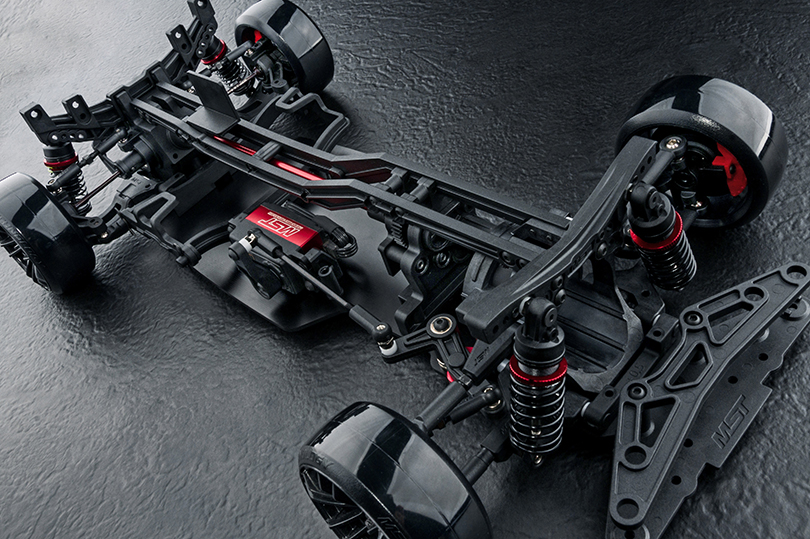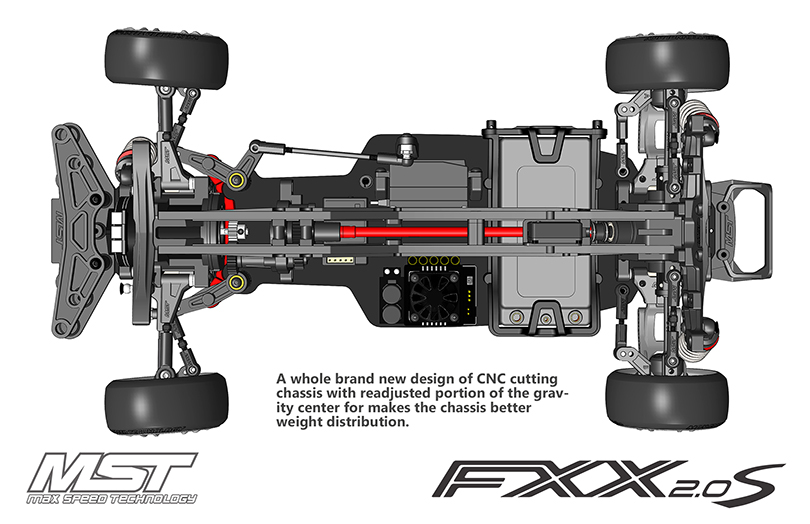 A whole brand new design of CNC cutting chassis with readjusted portion of the gravity center for makes the chassis better weight distribution.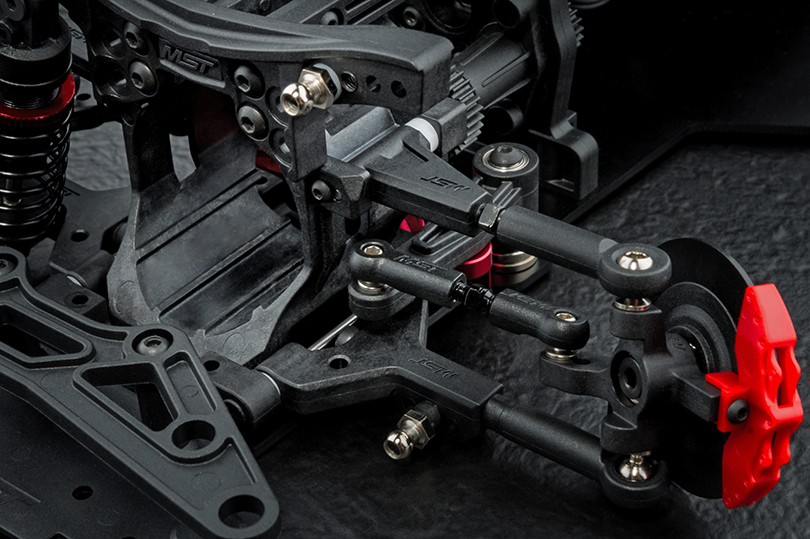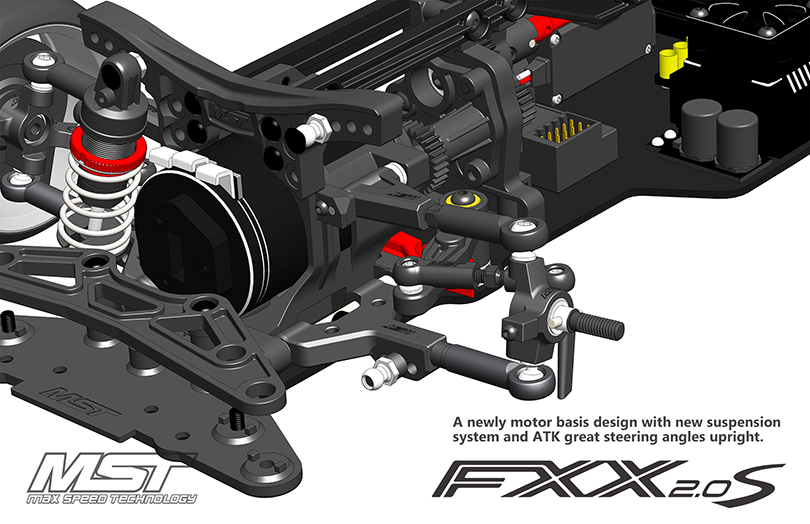 A newly motor basis design with new suspension system and ATK great steering angles upright.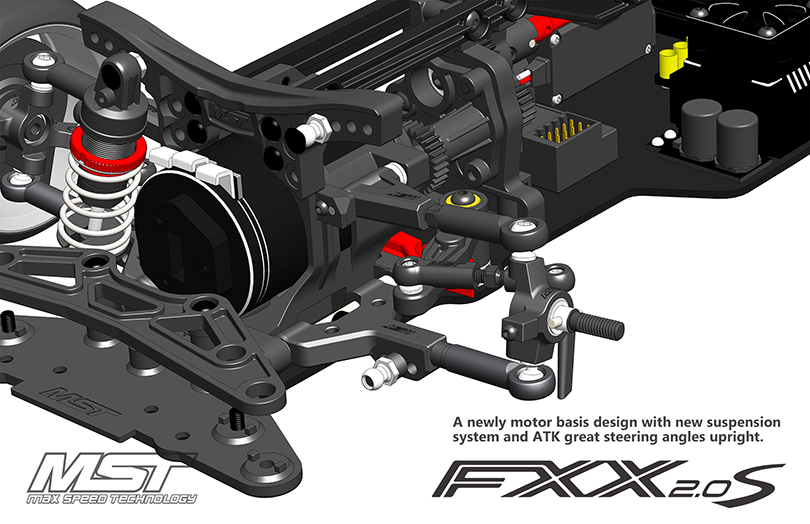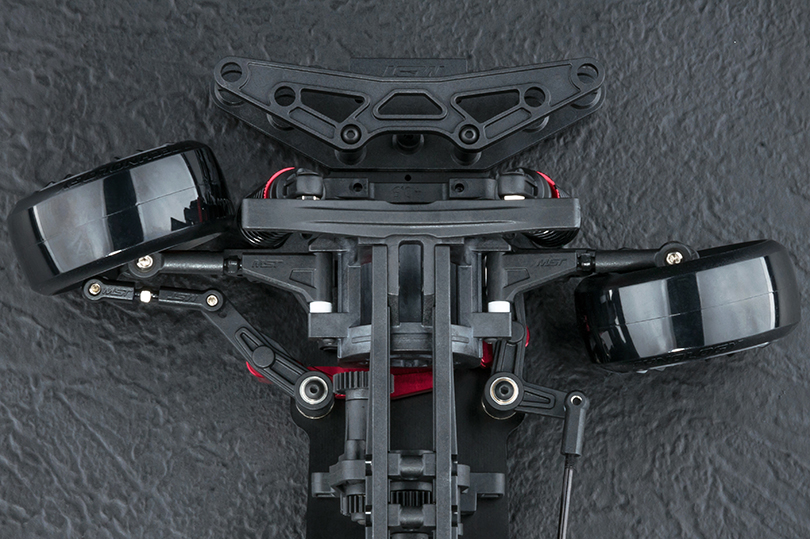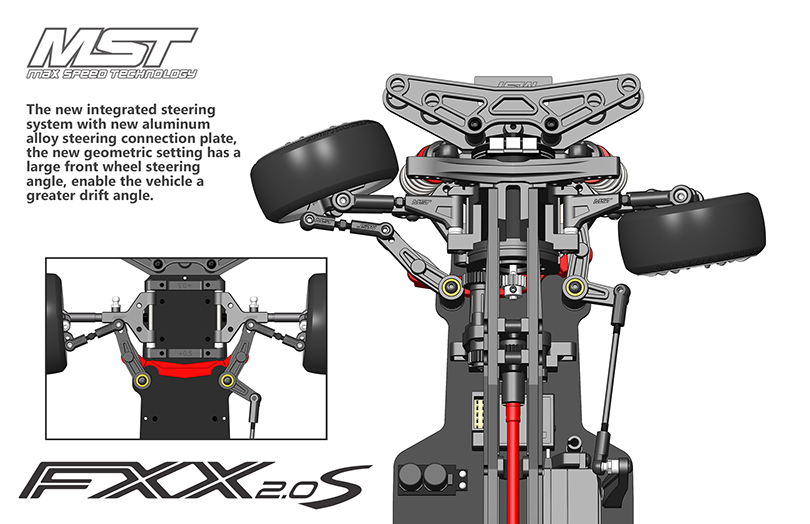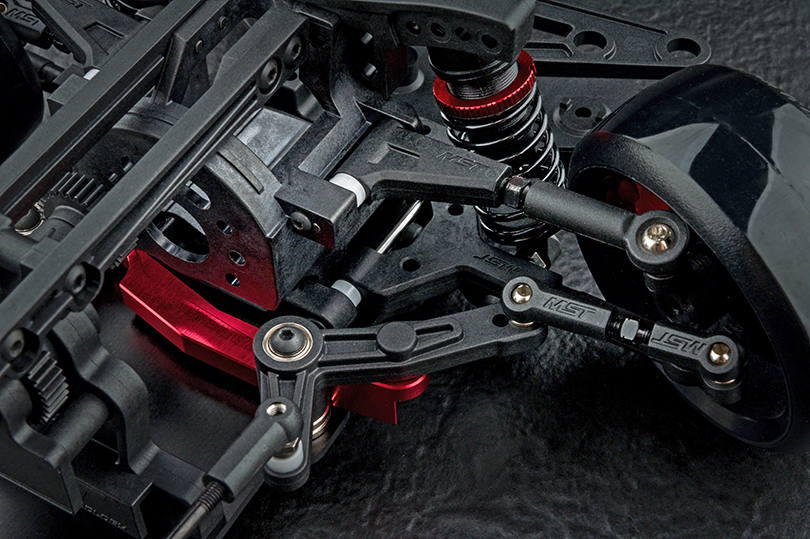 The new integrated steering system with new aluminum alloy steering connection plate, the new geometric setting has a large front wheel steering angle, enable the vehicle a greater drift angle.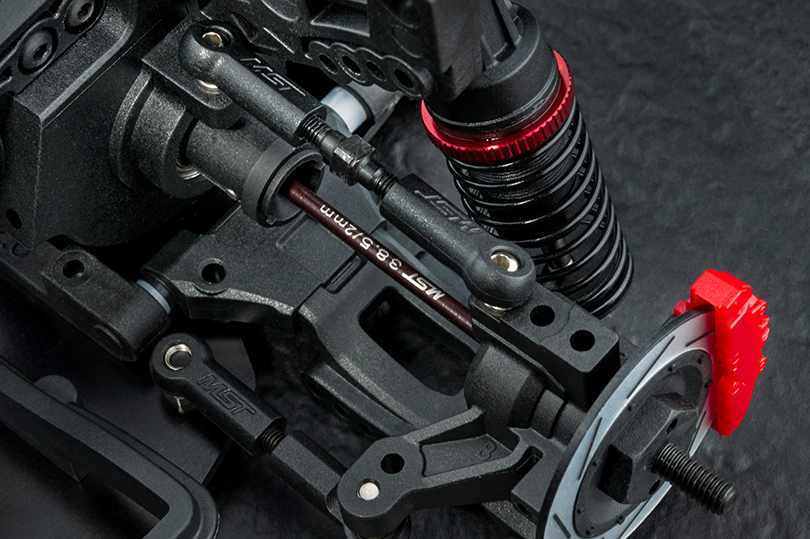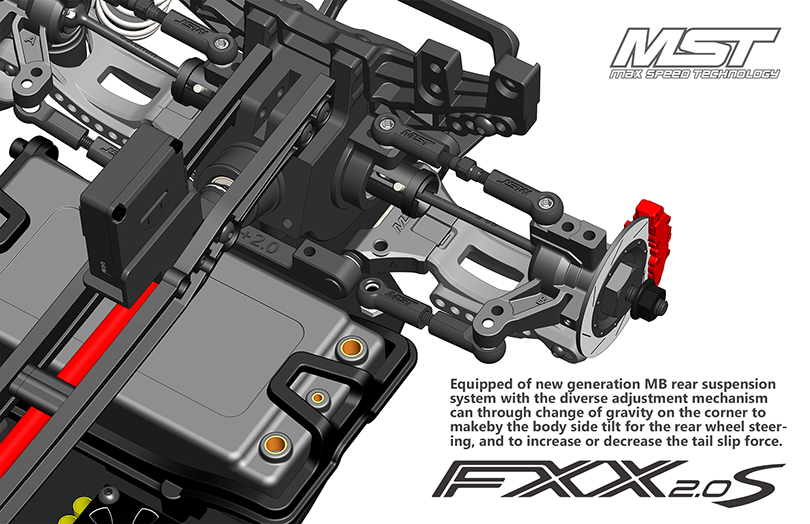 Equipped of new generation MB rear suspension system with the diverse adjustment mechanism can through change of gravity on the corner to makeby the body side tilt for the rear wheel steering, and to increase or decrease the tail slip force.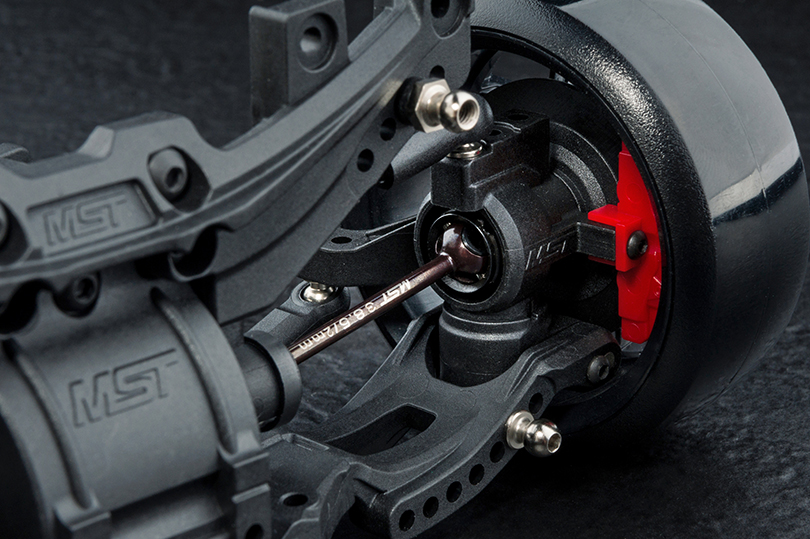 Steel CVD axle of rear transmission system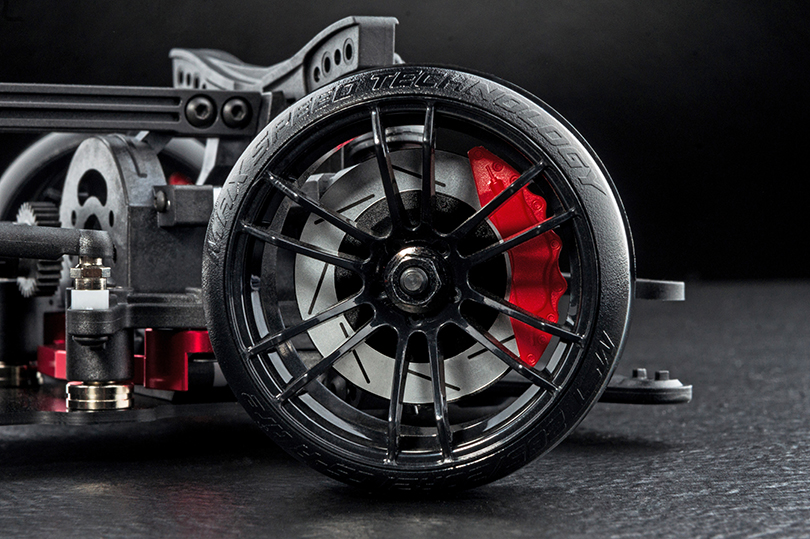 Standard realistic caliper and disc shape brake set