Shibata / GRKGS2E / GRK GS2 EVO KIT
MASTER OF GREK SERIES: GRK GS2 EVO
"GRK GLOBAL STANDARD" developed by SHIBATA with the aim of further expanding RC fans and released in 2015. It is a global strategic model that keeps the price down by adopting a resin chassis while ensuring sufficient performance to enjoy full-scale DR (Drift RC), and has been well received for entry.
As a legitimate successor model of such a hit work, "GRK GS2 EVO" has evolved in anticipation of the diversifying drift scene in recent years. The characteristic front area is a feedback of SHIBATA's DR flagship model "GRK4". The newly designed resin steering knuckle and curved aluminum steering rack have greatly increased the turning angle, achieving both drift driving at deep angles and recoverability of spin avoidance at a high level. A wide variety of optional parts are also available, so it is one of the attractions that you can customize it according to your own style. "GRK GS2 EVO" allows anyone to experience the deep world of DR, regardless of their skill. Set a new global standard for Drift RC.
* The image is an assembly image. (This product is an unassembled product)
* This product is only the chassis frame. Please purchase the body, battery, and mechanical parts necessary for driving separately.
Product description:
It has been well received since its release.
GRK GS2 EVO is now available as an assembly kit!
Equipped with a dedicated aluminum curved steering rack as standard equipment.
Common to the GRK series
It will be an entry model that pursues the fun of maneuvering.
Chassis size
Standard wheelbase value: Approximately 255mm
Standard tread width: Front: Approx. 203 mm Rear Approx. 197 mm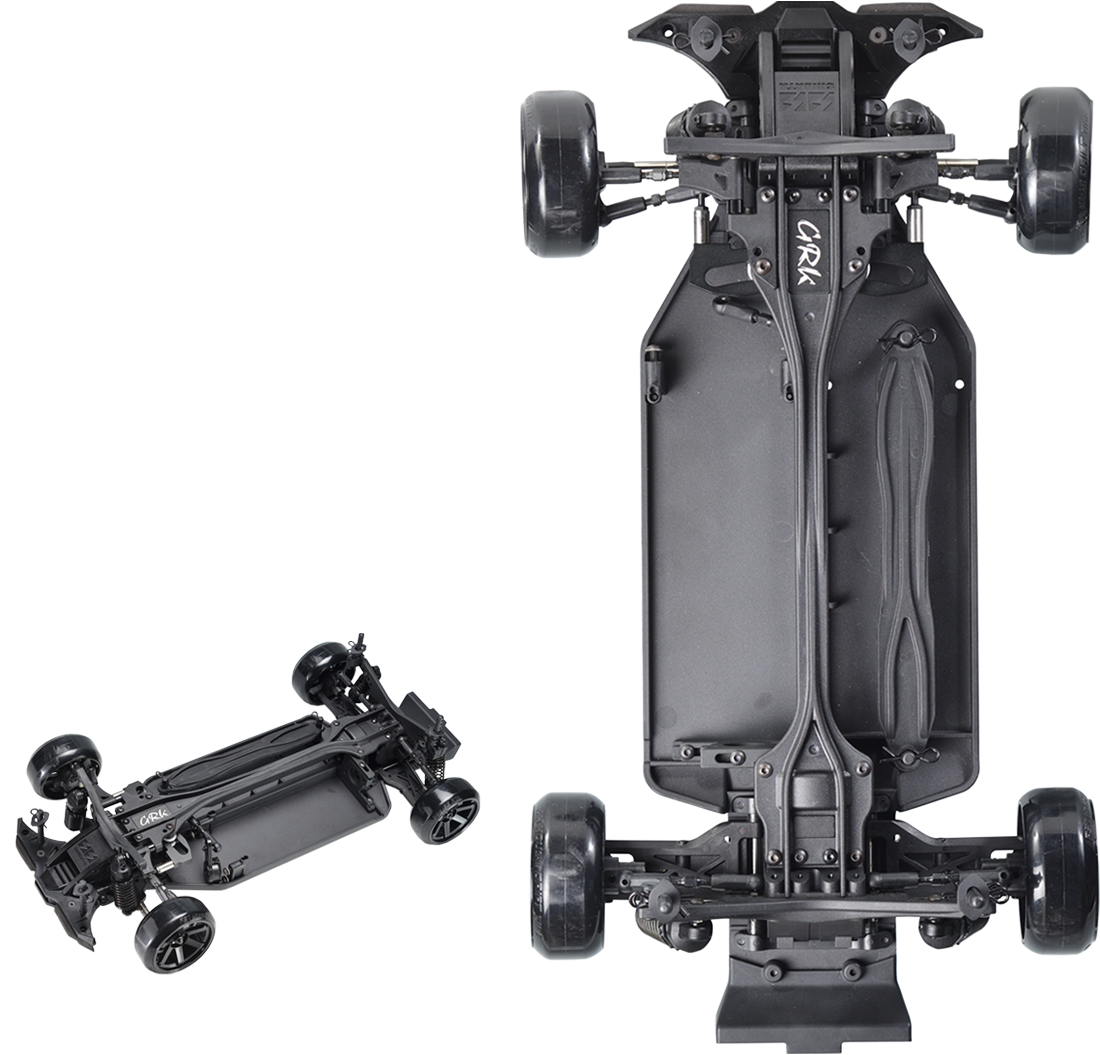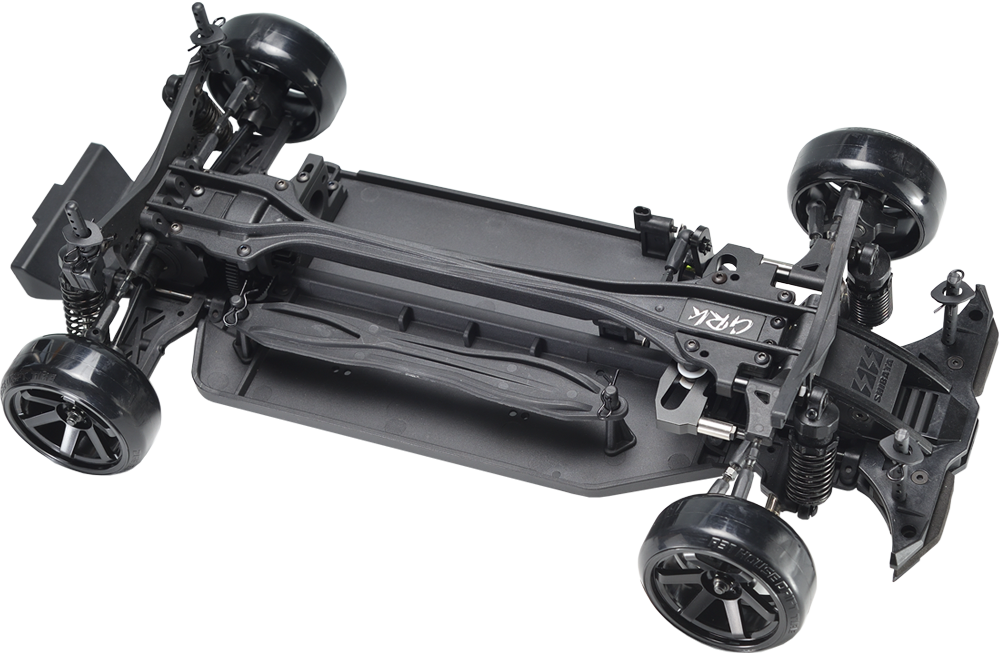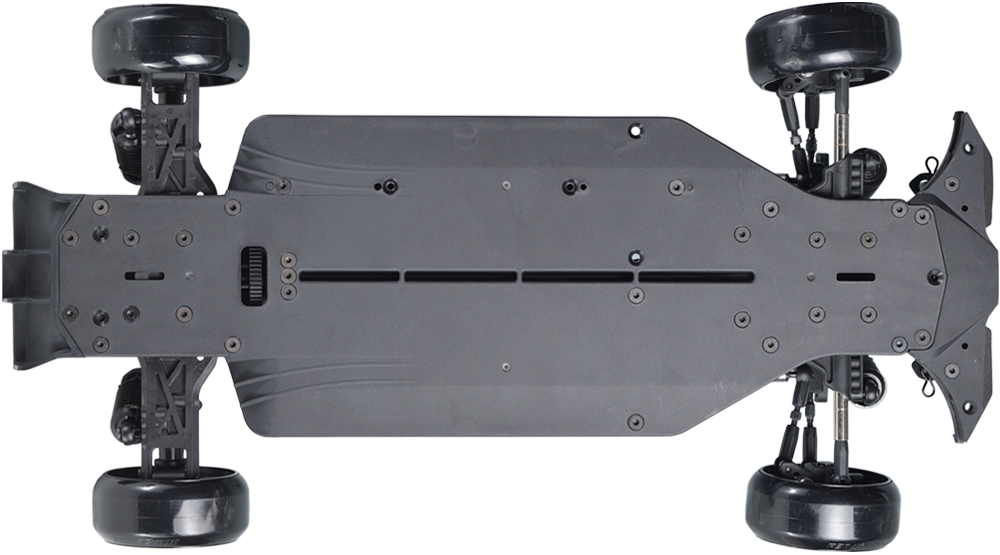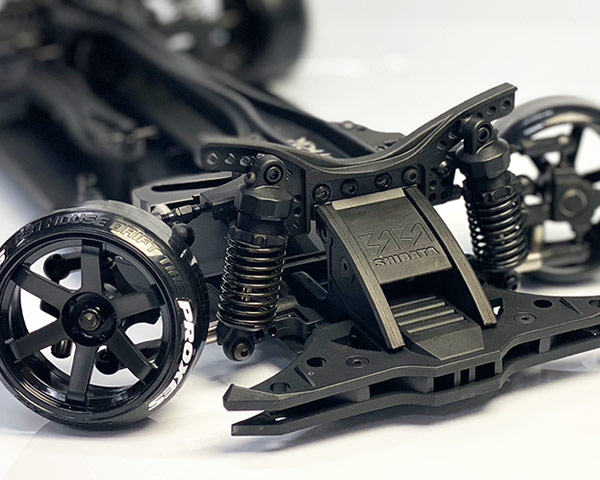 Newly designed resin nose cone bulk like a formula car. The air dam bumper with rectifying effect is inherited from GRK4.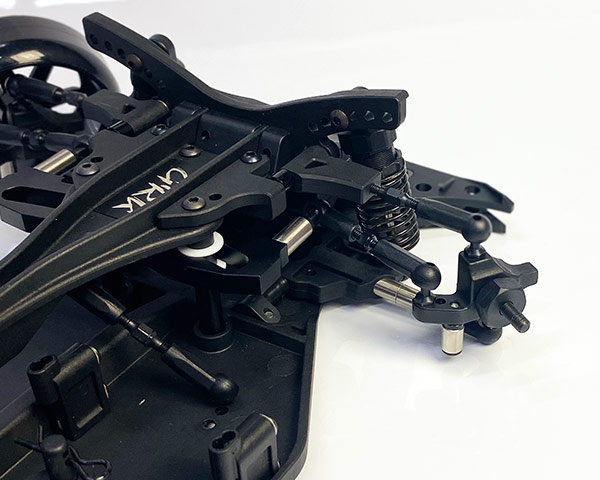 A newly designed resin knuckle that provides the optimum kingpin and trail angle for RWD drift. Achieves overwhelming traceability and steering feeling of front tires.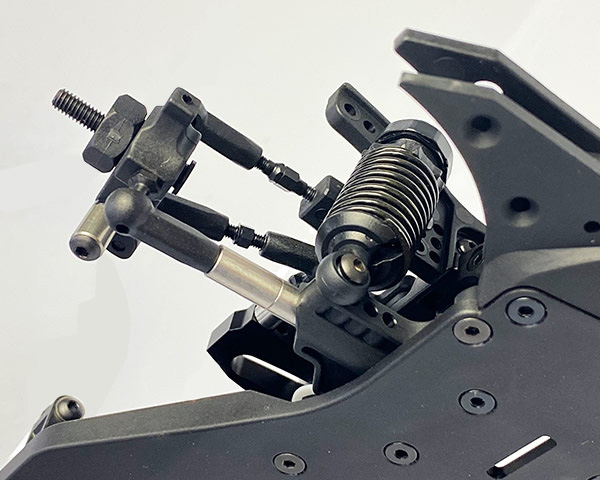 The GRK short suspension arm, which was an option in the conventional model, is standard equipment. The lever ratio has been optimized to improve the strength of the damper mounting part and the rigidity of the lower arm itself.
A curved type steering rack is also newly designed to match the new knuckle. By greatly increasing the maximum turning angle, stable drift driving at deeper angles is possible.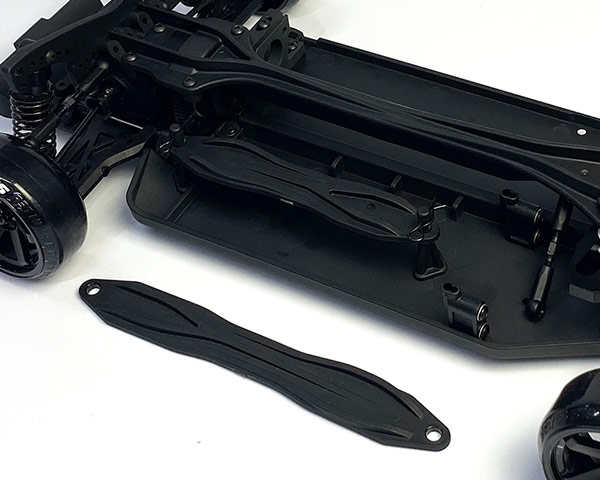 In addition to the long size battery, it also supports short size batteries. It can be changed according to the driver's taste.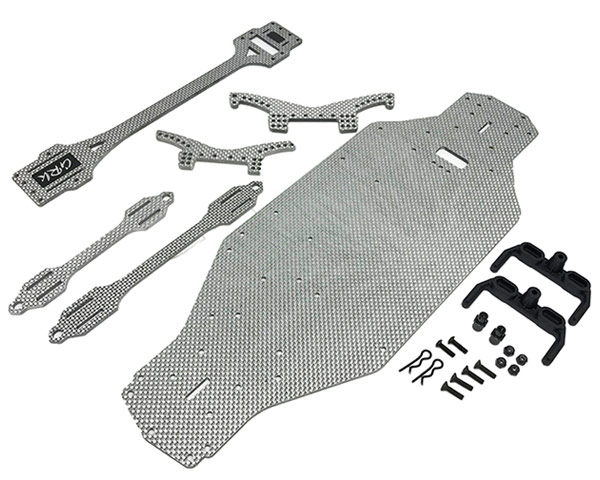 There are plenty of optional parts. A conversion kit that increases chassis rigidity and raises combat power is also available.